Dr. C. Humberto Morris Quevedo participates in the first seminar on the current state and future trends in the field of research and development of nutraceutical products, which takes place in the state of Hidalgo, Mexico this week.
Prior to his departure, we exchanged with the professor of the Center for the Study of Industrial Biotechnology (CEBI), since the content he presents is a result of research currently taking place in the Master's degree courses in Biotechnology, Pharmaceutical Services and Chemistry, all programs of study supported by the Vlir-UOS program.
"What I will present at this seminar is just the experience of both academic programs. At present, we already have graduates of the five eastern provinces, offering solutions to the priorities of Provincial Health Directions and pharmacy companies. "
-In a broader sense, how much does Cuba have to contribute in this area?
"This area of ​​knowledge is being strengthened because it advocates the development of healthy diet and this will be an ideal place to expose the research carried out in our country and socialize specifically those carried out at the Universidad de Oriente in the framework of the P3 of the Vlir program, focused on the development of biopharmaceutical products from natural sources.
For example, we have worked on the assessment and characterization of biological activities of products obtained from medicinal plants endemic to Cuba as well as in the field of medicinal edible mushroom. These are research that set guidelines for the development of novel products with potential to be registered and influence the field of food, nutrition and health".
- And what results can be related?
"Broadly speaking, our most significant results are related to the assessment of different experimental models both in vitro and in different animal models of secondary immunodeficiencies, indeed, the potential that these products exhibit to stimulate the immune system.
Our research lines are directed to the study and development of new drugs with the possibility of being registered as dietary supplements and being socially implemented. These studies are supported by the Vlir-UOS program and the close collaboration with the laboratory of microbiology, parasitology and hygiene of the University of Antwerp, which includes Professor Dr. Paul Coss.
- What are the prospects of the project for a second stage of work?
"They have to do with the interest and priorities of the Cuban health system, the possibilities of collaboration presented in the eastern territory and especially in Santiago de Cuba. Also, the results that have been obtained in this first stage and the strengthening of the human resources.
Scientific training has been very important for us. The two master programs of our project: Biotechnology and Pharmaceutical Services, both programs sponsored by the Vlir program have already been considered of excellence in the last national accreditation. With these strengths we prepare a second stage that will also be very valuable for the development of research and the insertion of new subjects".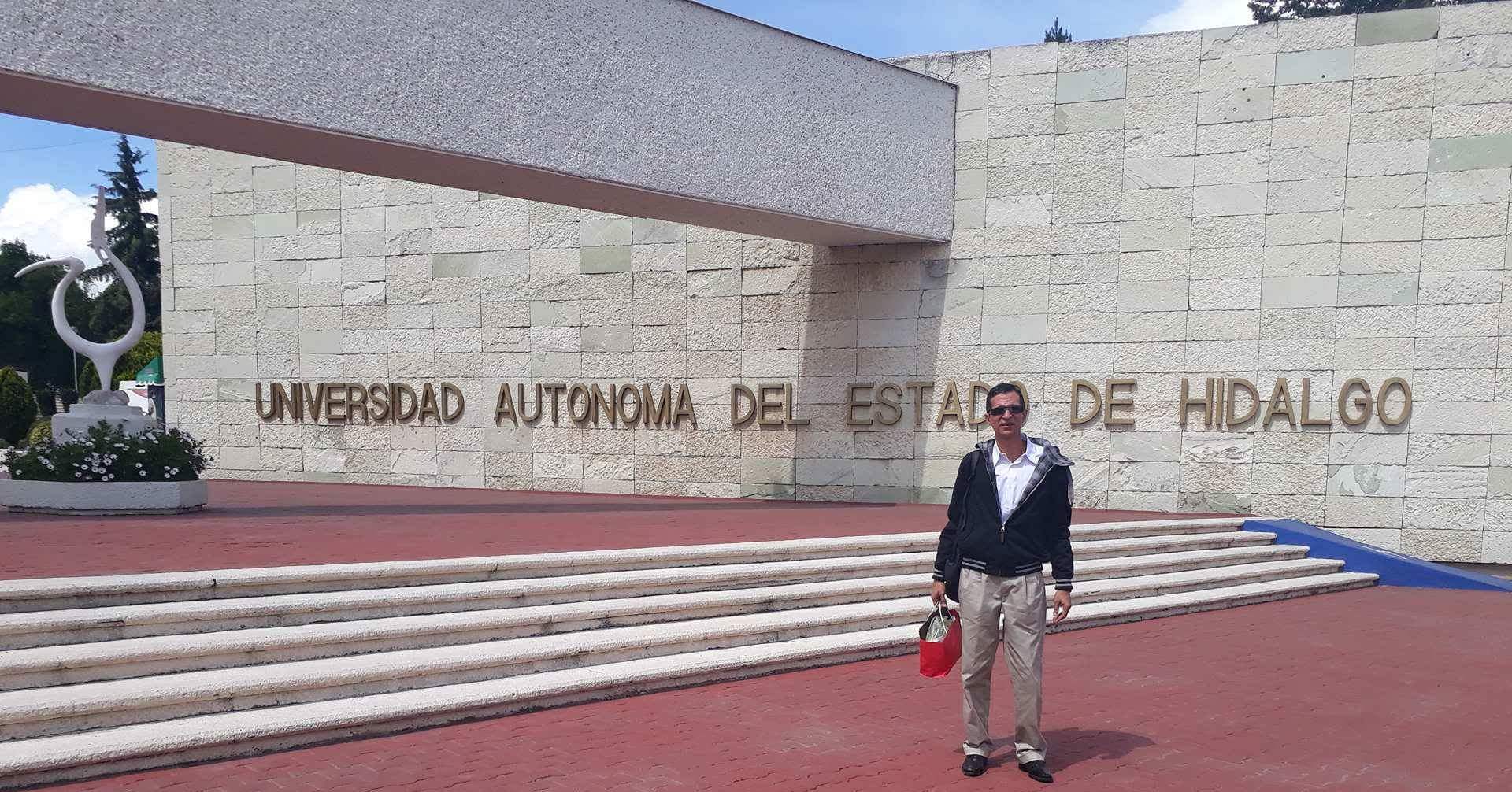 During this week Dr.C Humberto Morris exchanges with Mexican scholars on scientific advances in the field of nutraceuticals. Photos: courtesy Dr. Julio César Escalona, ​​managed via internet. Translator: Lilia Sans