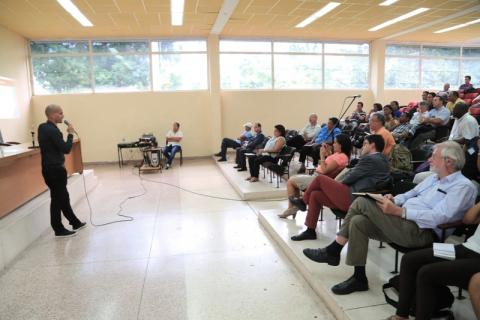 By: Natacha Reyes Escobar
On Monday 6th, professionals from several companies of Santiago de Cuba, met at the Julio Antonio Mella campus of the Universidad de Oriente, to present their experiences on innovation and entrepreneurship, as part of the First PhD Scientific Workshop "Bringing knowledge into practice".
Several projects were presented as a sample of various practices related to the advisory and diagnostic service to mitigate atmospheric emissions caused by low pressure steam boilers in the Sueño Neighborhoud, as well as the creation of a governmental electronic platform for our province.

The creation of a productive multifunctional interface for the transfer of agroecological technologies to the university and the Claustrofobias: literary promotions project,  were equally important projects presented in this scenario.

E Ing. David Tavares Cuevas presented the JYD project, which is promoted by graphic designers, computer scientists and communicators, who are responsible for providing services related to web development and mobile applications, among others. He explained that his project designed the platforms for the New Latin American Cinema and the Poor Cinema of Gibara international festivals.


He also highlighted the need to create new projects of high added value that would allow training to and from the university, which is a collaborative work space, as well as the need for optimal access and the use of technologies.

Dr. Teresa Orberá Ratón, Director of the Marketing Department of the UO, highlighted the main areas of work of this Higher Education insittuion, including the resizing of the research lines in accordance with the priorities of the country and the PhD intensive training programme.

The VLIR programme is directly linked to the research policy of the UO, mainly in doctoral training and the provision of infrastructure to accelerate technological development, Orberá Ratón added.
Translator: Lilia Sanz Gámez
The Technology Transfer workshop attracts companies and institutions of the territory.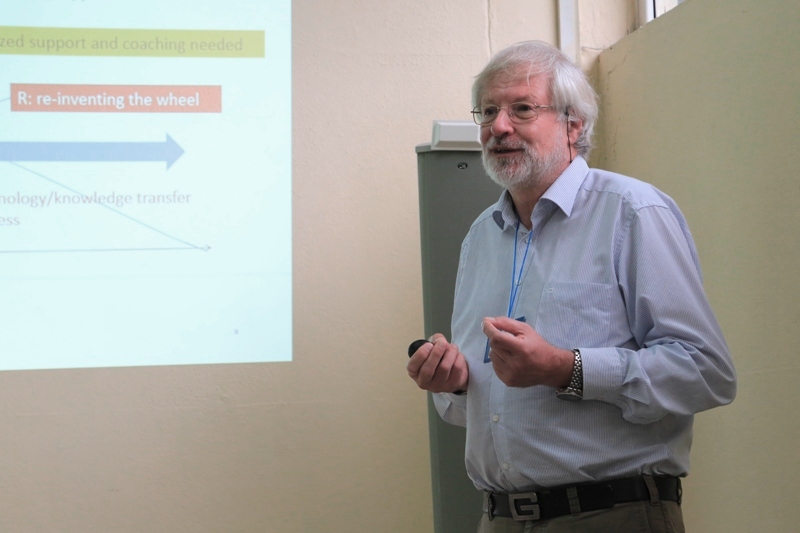 Dr. Jean Cornellis presented his experiences on technological innovation. Photos: Rovier Mesa