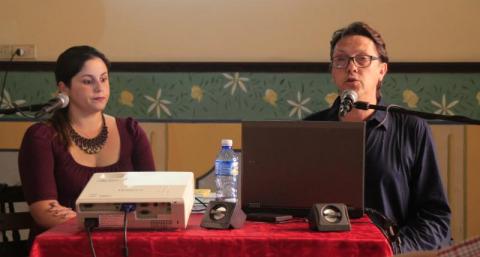 By: Adán Raúl Santana Arias
As part of the Belgian Culture Day in Santiago de Cuba, the Casa Dranguet hosted the Photography Workshop delivered by Dr. Bert Danckaert. Students and professors from the Universidad de Oriente (UO), as well as others interested in the subject, attended the lecture.
An analysis on the perception that a viewer can have of a photographic work, and the different mediations that generate its interpretation, constituted the focal point of the exchange.
During the first part of the workshop, Dr. Danckaert explained how to analyze photography from different perspectives, taking into account the main elements that it comprises.
Starting from the classic model of communication, a similarity or certain parallelism was established where the photographer is the transmitter, photography is the means and the receiver is the person who decodes the image. Professor Danckaert also delved into the framework, the point of reference, the perspective and the moment when they are chosen as fundamental elements when it comes to understanding an image.
The second part revolved around an approach to his work experiences, since the mid-nineties, based on the two fundamental projects he has developed: "Simple Present" and "Horizons".
In these projects, the author demonstrates the importance of abstractionism as a way of understanding his conception of the world; the work pieces account for the sharpness of Danckaert's lens on certain architectural works, paintings, graffiti and other ways of expressing art, during his travels throughout the world.
In his first stay in Santiago de Cuba, the professor of the Royal Academy of Fine Arts of Antwerp, offered his willingness to continue offering his art to the UO,  our province and the country.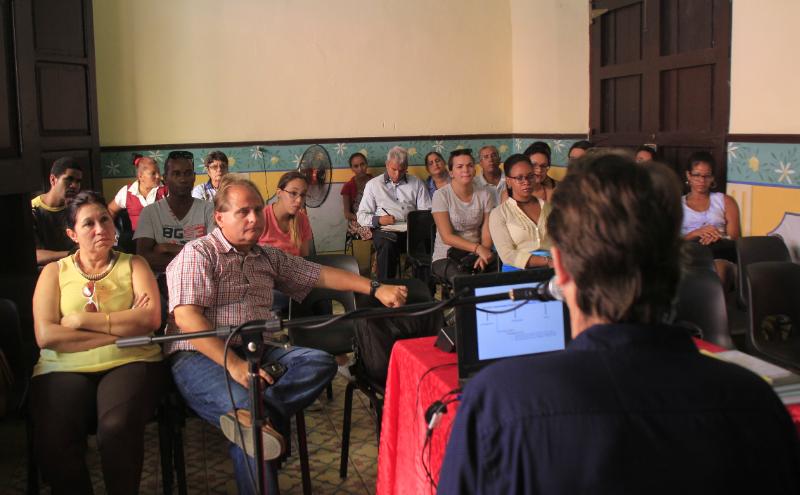 The workshop was attended by students and professors from the Art, Communication and Journalism majors of the Universidad de Oriente, and other artists and researchers interested in the subject. Photos: Adán Raúl Santana Arias