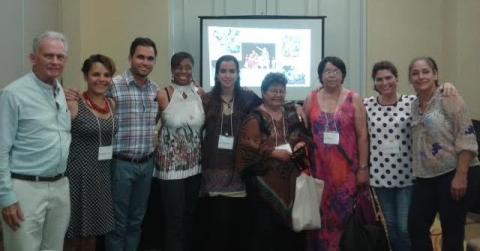 During the 42nd Annual Conference of the Association of Caribbean States, whose temporary presidency is held by Cuba, Dr. Neris Rodríguez Matos presented the paper "Fidel Castro's thinking on the Latin American and Caribbean integration". "The way of thinking and doing of certain relevant figures constitute part and parcel of the intangible heritage of nations".
"Culture and knowledge economies: The future of the Caribbean development?" was the title of the lecture delivered in Nassau, Bahamas, where researchers from numerous Caribbean states attended. As expressed by Dr. Rodríguez Matos, the Cuban delegation was made up of nine researchers belonging to different universities of the country, as well as representatives from the Caribbean House and the Americas House.
The upcoming conference will be held in Cuba in June 2018, in the context of the 290 anniversary celebration of the foundation of the University of Havana.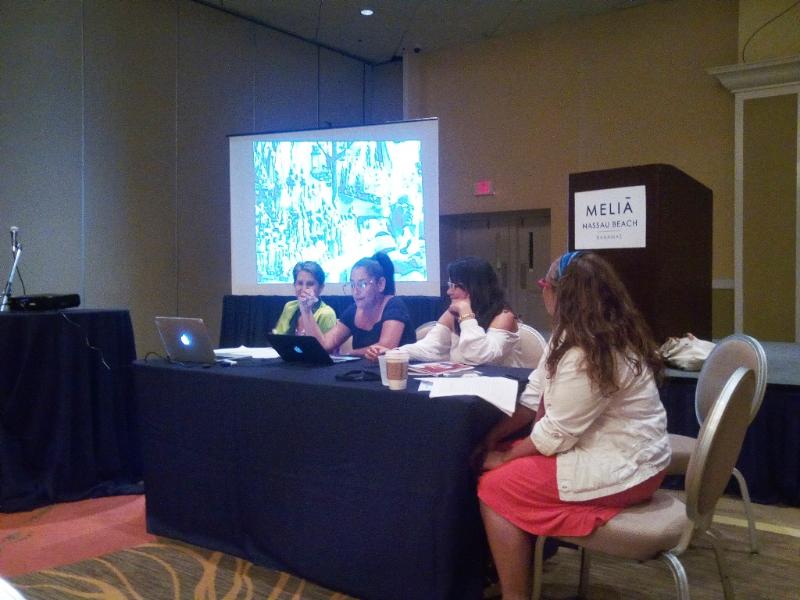 Moments of presentation of the Cuban delegation. Photos:Ccourtesy Dra.C. Neris Rodríguez Matos.
Translator: Lilia Sanz Gámez.