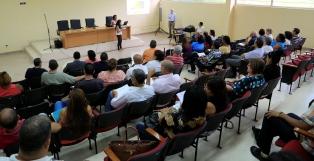 Between May 7th and 12th, the Universidad de Oriente is to sponsor the working sessions of the Formulation Mission II Phase VLIR IUC Oriente Program, scheduled to begin in 2019.
The formulation aims at covering all the UO research lines, science priorities at the national level as well as local development needs. On its opening day, it is announced the partaking of Rectors from other universities from the eastern part of the country. Likewise,   several guests from the organizations and companies benefiting from the results of science obtained so far by the project are also to attend the session.
Examine the Activities Program.
Translator: Maité Elisa Palacios Herrera