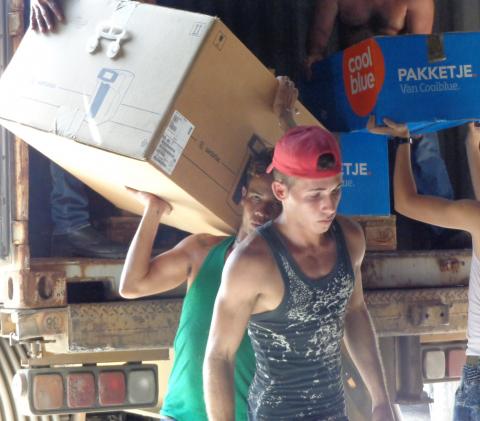 This week, the unload of a significant number of equipment destined to improve the potential of the Universidad de Oriente in research and contribute to the work of each of the projects of the VLIR-IUC programme, consolidated the international collaboration between this academic institution and the Flemish Interuniversity Council, its main financier.
The local leader of one of the transversal projects referred to the strengthening of the Basic and Natural Sciences for Innovation, Dr. Pedro Muné, noted that, "a Preamplifier received will be used in the Barkhausen noise installation, which can positively impact the metallurgical industry and the oil industry, as it diagnoses ferromagnetic structures in situ. A Hydrogen Generator, indispensable in the Chemistry laboratories, and a Liquid Nitrogen Thermo that allows developing experiments at low temperature, besides providing services in the measurement of electromagnetic behavior of materials in low temperature, were received as well".
Dr. Mune affirmed that, "with this equipment, the training of undergraduate and graduate physics students in the eastern region of the country is complemented because the laboratories are used to motivate vocational guidance in high schools." It is worth remembering that Physics is taught to different majors in the 5 Universities of the eastern region. Due to the current lack of professors in this field, it has become a priority for the country", he asserted.
On the other hand, the equipment received by the P3, project responsible for the development of biopharmaceutical products from natural sources and biotechnological construction in eastern Cuba, will allow to measure the nature of chemical compounds, since the Spectrophotometer (UV-VIS) is the most used in basic analytical chemistry currently. According to Julio César Escalona, PhD and Gabriel Llauradó, PhD, the Immunoblot and the BioDrop (equipment that will complement the studies of cellular and molecular biology) also arrived at the Cell Culture Laboratory. "All the consumables and/or expendable materials, are devoted to such studies broadly speaking".
Furthermore, the supply is channeled into promoting research, teaching and other educational processes in such areas as technological infrastructure for the computerization and communications, as well as social and humanistic sciences facing the challenges of sociocultural development in the East of Cuba.
With the support of the Flemish Interuniversity Council during the implementation of the collaboration programme with the Universidad de Oriente, an improvement of the human resources management activities and infrastructure, as well as the alliances to create research and their corresponding social impact, is being carried out.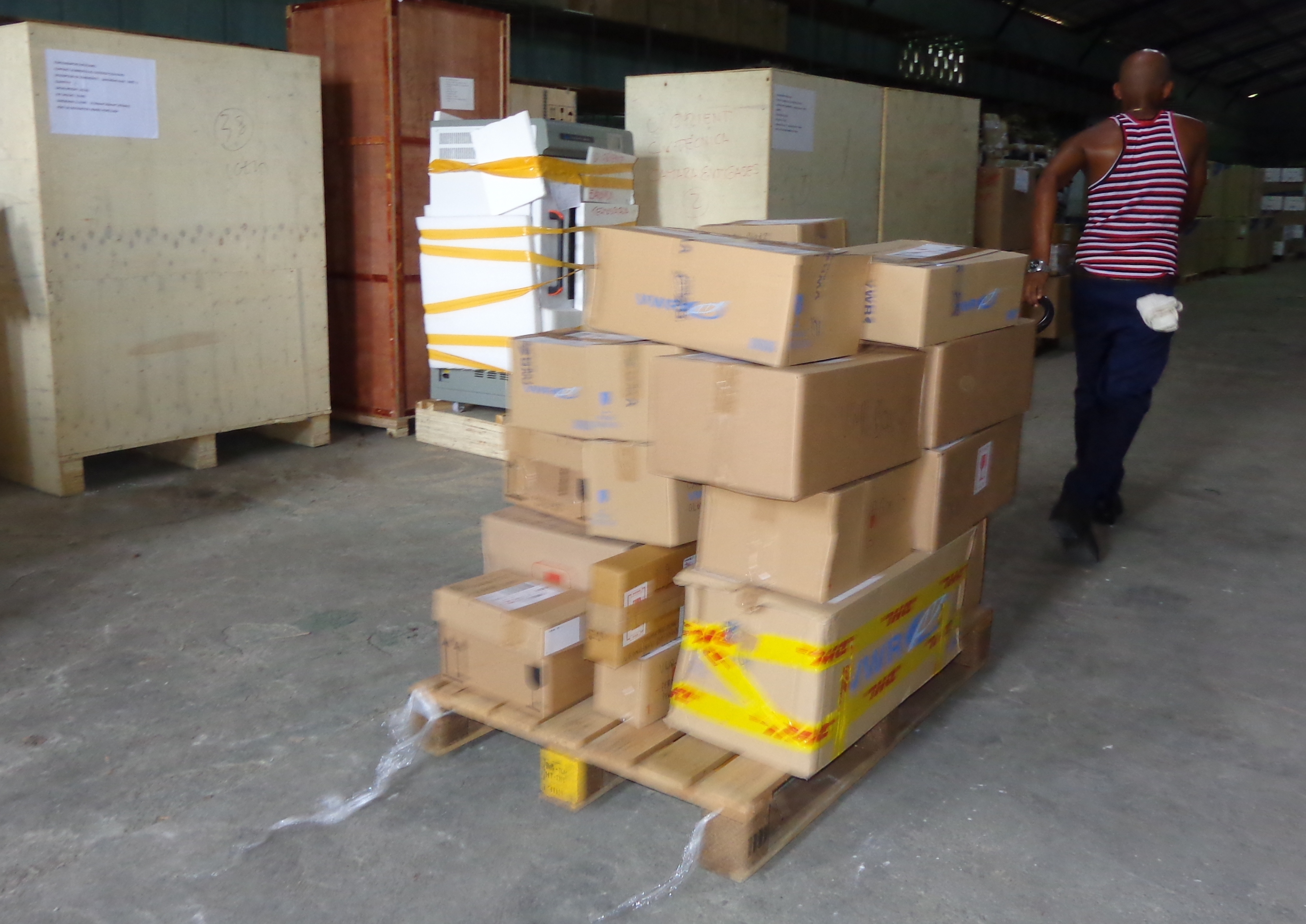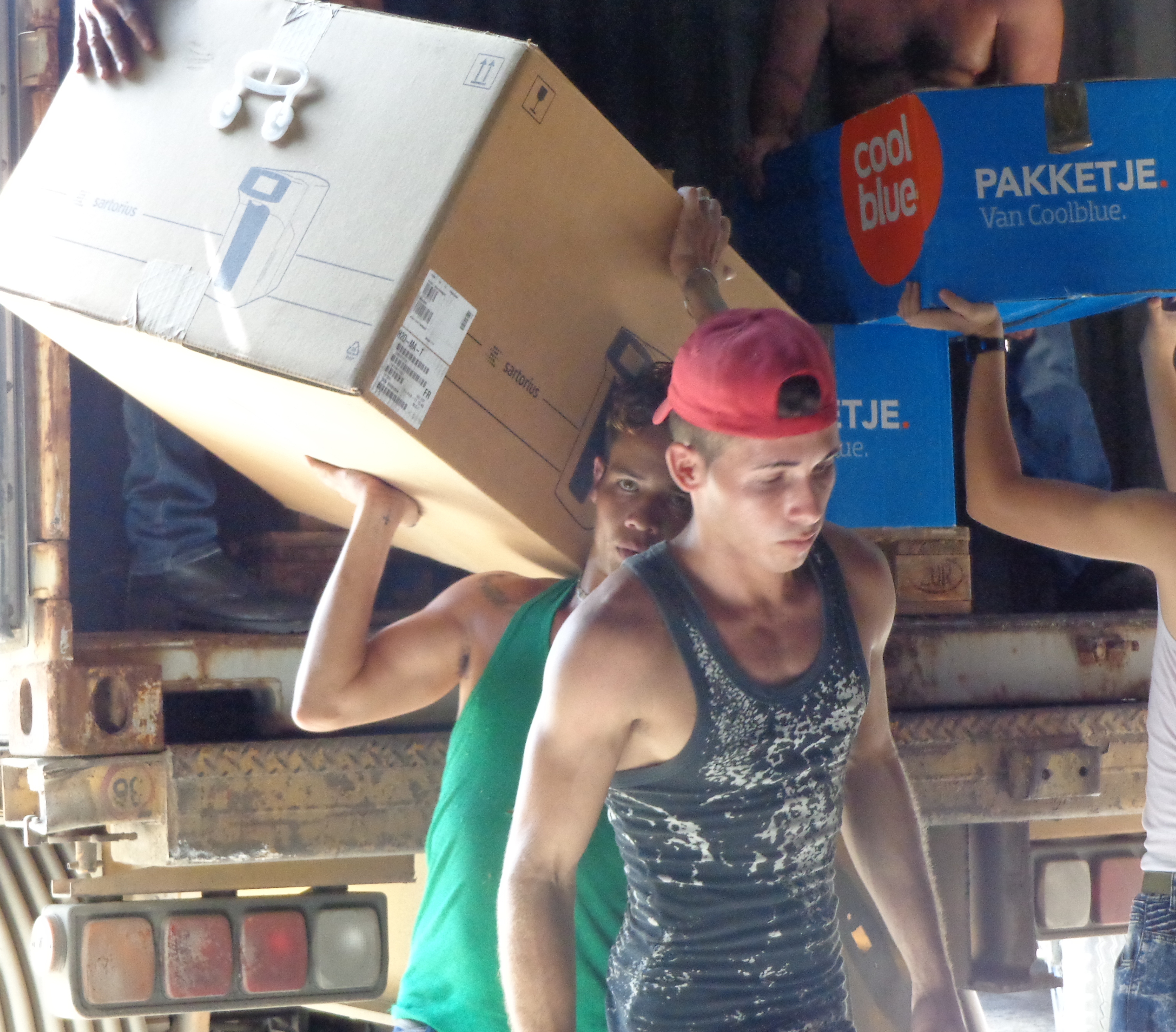 The unload took place last Monday in the warehouses of the Atención Técnica Material (Material Technical Assistance) of the Universidad de Oriente. In the upcoming days, this equipment will be used in each laboratory supported by the VLIR programme. Photos: Daylenis Blanco.
Translator: Lilia Sanz Gámez.