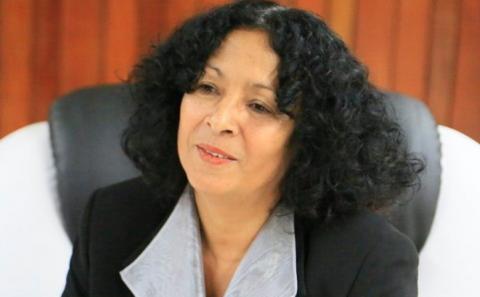 The VLIR has allowed the Universidad de Oriente to grow, said Dr. Martha del Carmen Valenciano Mesa, in the context of her participation in the activities for the 70th anniversary of this academic institution.
"The VLIR-IUC programme is a superior step," she said. "It has allowed the development of important laboratories for science. It has been a milestone in the training of young truly competitive PhDs who have incorporated English into their studies".
Member of the Council of State and currently First Vice Minister of the Ministry of Higher Education of Cuba (MES), Dr. Martha Mesa witnessed the birth of the programme during her 2009-2017 term as chancellor of the UO. "I feel that we have reached an adult stage with the VLIR programme. Today, we can say that we are great friends. A great family that has transcended the line of science and innovation to bring new ideas and possibilities to this University. Now, it is time to continue and take this work experience to other universities in the country", she explained.
- From your standpoint, what are the major challenges of the programme for the second stage?
"The most important matter will be to have a profound impact on the different territories. Water quality, environmental studies, and many other important issues. It is necessary to implement the result of that science in society ".
Photo: Communication Department Archives.
Translator: Lilia Sanz Gámez.