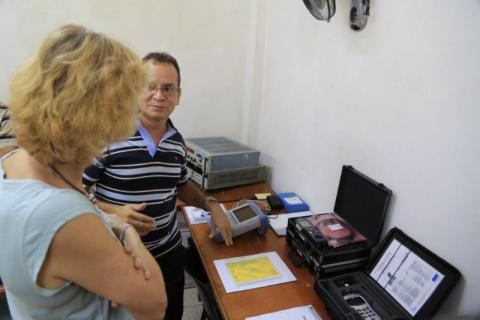 By: Natacha Reyes Escobar
To make the most of her stay at the UO, on the occasion of the First PhD Scientific Workshop, Sonja Snacken PhD, Vice-Rector for International Relations of the Free University of Brussels (VUB), toured the Medical Biophysics facilities (CBM), the Research Center of Industrial Biotechnology (CEBI) and the National Applied Electromagnetism Center (CNEA), located in this Higher Education Center.
Sancken visited the laboratories of Nuclear Magnetic Resonance and Cell Culture, belonging to the CBM and the CEBI, respectively. There, she learned about the results of important research that generates the production of equipment to study human health, and improve business services.
In the CNEA, she exchanged with specialists working in the laboratories of Toxicology and Environmental Services and Magnetic Measurements, who, in addition to supporting doctoral training, provide services to different entities in the territory.
These centers have received modern equipment, as a result of the collaboration of the VLIR programme. Such technology not only contributes to expanding the scientific spectrum of the UO, but also allow doctoral students to receive a more comprehensive training.
Likewise, Snacken exchanged with professors of the Faculty of Law, in order to increase the academic collaboration between the Free Universities of Brussels and the UO, on issues related to the legality of euthanasia and the prevention of crime in different communities.
As a culmination to the tour of the facilities of the Center for Advanced Studies, Snacken met with Dr. Elsi María López Arias, Acting Rector of the UO. Both academics discussed the possibilities of increasing academic and research collaboration in the areas of Social Sciences and Humanities.
"It is very interesting to see the impacts that the VLIR programme has had on the UO, and of the UO, in turn, on society. The exchange has been very productive and I hope to keep collaborative actions in the future", Sancken said.
Translator: Lilia Sanz Gámez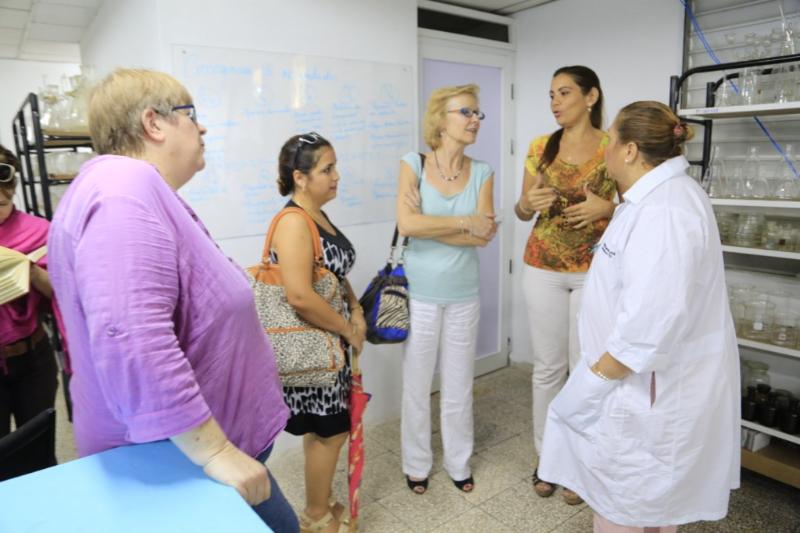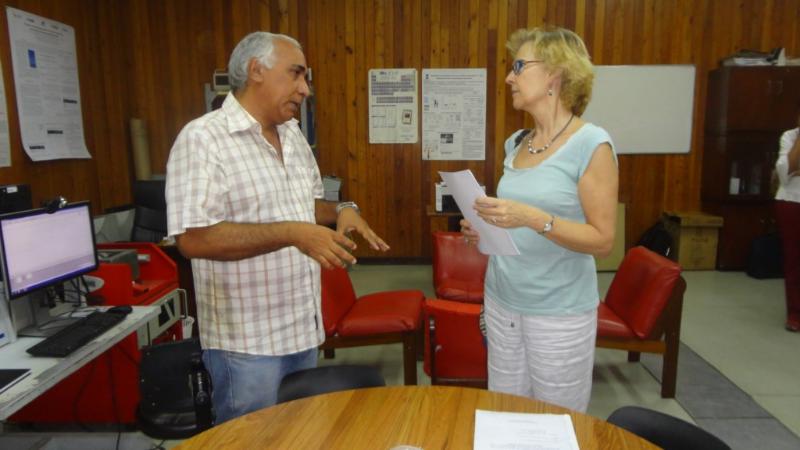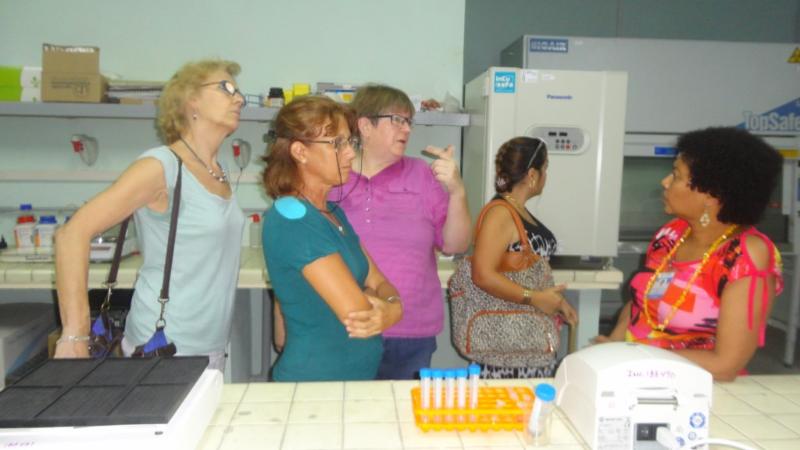 Photogallery: Rovier Mesa