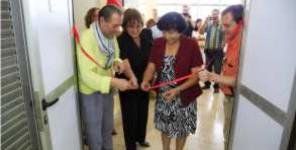 With the participation of Cuban and Belgian academic authorities, it was inaugurated Friday in our institution a new data center that places us among the best universities equipped to respond to needs of computerization in the country.
The new infrastructure, which replaces the old "farms" for a modern and professional equipment, will increase at the University of East (UO) capacity data storage and give greater coverage to hosting websites, e-zines, messaging, internet access, bibliographic information management and other services that will soon be made available to the rest of the eastern universities.
The MSc. Robert Reina Valladares, head of the Directorate of Informatization (DI) of the UO, I explained to the media invited to the ceremony, as all the equipment obtained by international collaboration is installed, it is expected, as the task more immediate, centralize services currently offered to the academic and student community, overlooking the process of integration of the territory universities already announced for next September. In a second stage, the Data Center must increase its quality and incorporate other benefits, favorable for academic exchange, scientific research and computer security.
As part of the improvements it was also housed a bank of transformers and power generator, which will offer security operations teams among which is one of the most modern telephone slates in the country. Hereby assures currently serving five thousand users within the University.
This event marked the final days of the Coordinating Council of the program "The University of East promotes sustainable development in the eastern region of Cuba", in which it participates as a financier the Flemish Interuniversity Council VLIR-UOS of the Kingdom of Belgium.
The Data Center was installed in the new headquarters of the DI, investment praised by the Deputy Minister of Higher Education, Dra.C. Aurora Fernández González; Mr. Peter de Lannoy, VLIR-UOS southern coordinator; and Dra.C. Martha del Carmen Valencia Mesa, member of the State Council and rector of the UO; present at the opening.
Last March the University of East increased its bandwidth to the Internet and the national network to 10 megabits per second, which has positively impacted on the ability of connectivity and downloading files, as well as the international visibility of the UO the result of its international projects and scientific and bibliographic production, among other important areas of work instuonal.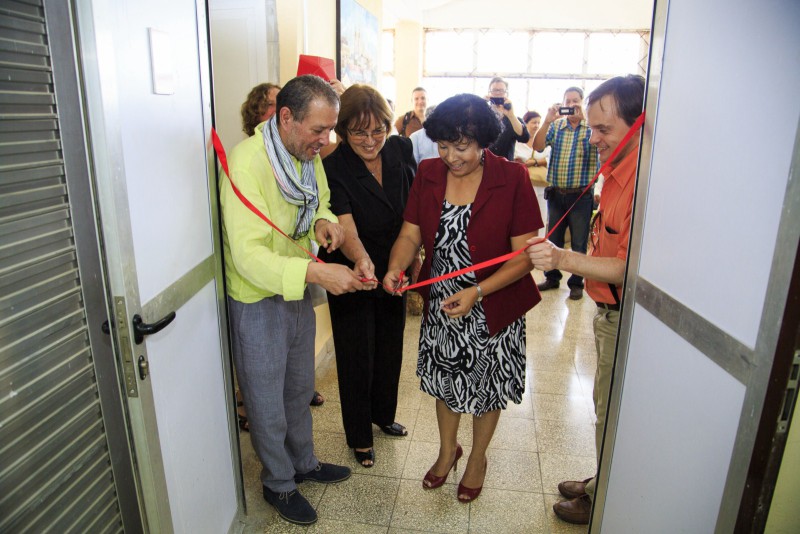 Cuban academic authorities and Belgian performed the ribbon cutting at the opening of the Data Center of the UO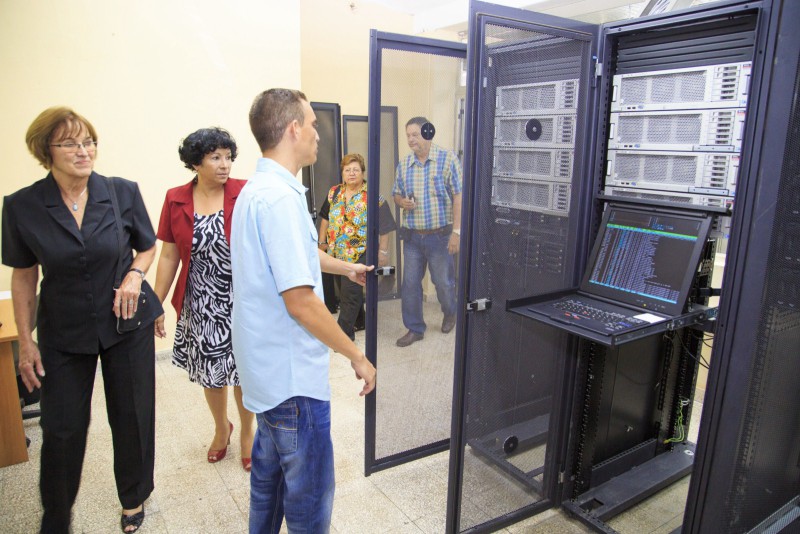 The new equipment installed will benefit the flow of information and connectivity of the University of East.
Photos: Rovier Mesa Rodríguez
Written by Eduardo Pinto